36-year-old Katy Perry regularly changes images and poses for reporters in spectacular outfits. What only are her shocking outfits for the filming of the show "American Idol", where she acts as a jury.
However, over the past few years, Katie has not changed the image of a bright blonde. Sometimes she cut her hair short, then grew a square, and this time she made fans succumb to nostalgia for the noughties, when she wore her dark locks slightly curled. For example, as in the video "I Kissed A Girl".
In honor of the finale of the musical project, Katie chose a bold look with long black hair for the platinum blonde. She tried on a form-fitting jumpsuit with shimmering elements, which favorably emphasized her figure, and added a contrast along with a bright scarlet cape with a smell and sharp shoulders.
Perry had a spontaneous photo shoot at the trash cans and impressed fans with her dark hair color. Few people have seen the actress as a brunette recently, and a radical change in the image made a splash among Katie's fans.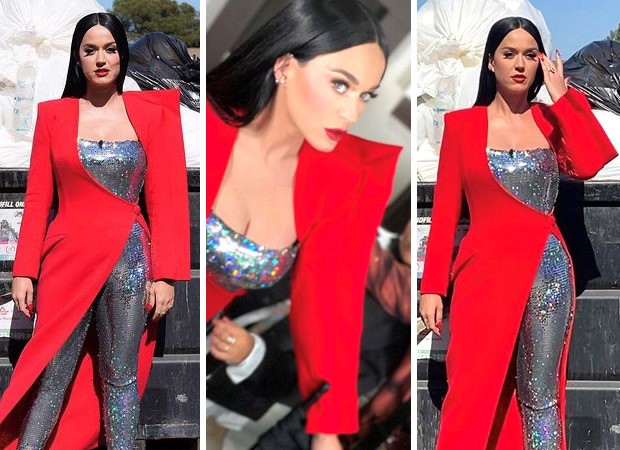 But the hairstyle turned out to be a wig, which was later jokingly tried on by other members of the jury of the popular TV show. So, for fun shots, musician Lionel Richie poses in this wig for the camera, and later it is measured by Luke Bryan.
Recall that Katie returned to the filming of the show a couple of months after the birth of her daughter. Baby Daisy became the first child for the singer, but for the wife of the singer, actor Orlando Bloom, the second child. From his former lover Miranda Kerr, he has a son, Finn, growing up. According to Perry, her husband perfectly copes with the duties of a father and sets an example for her.